College Leadership Induction Ceremony - 2022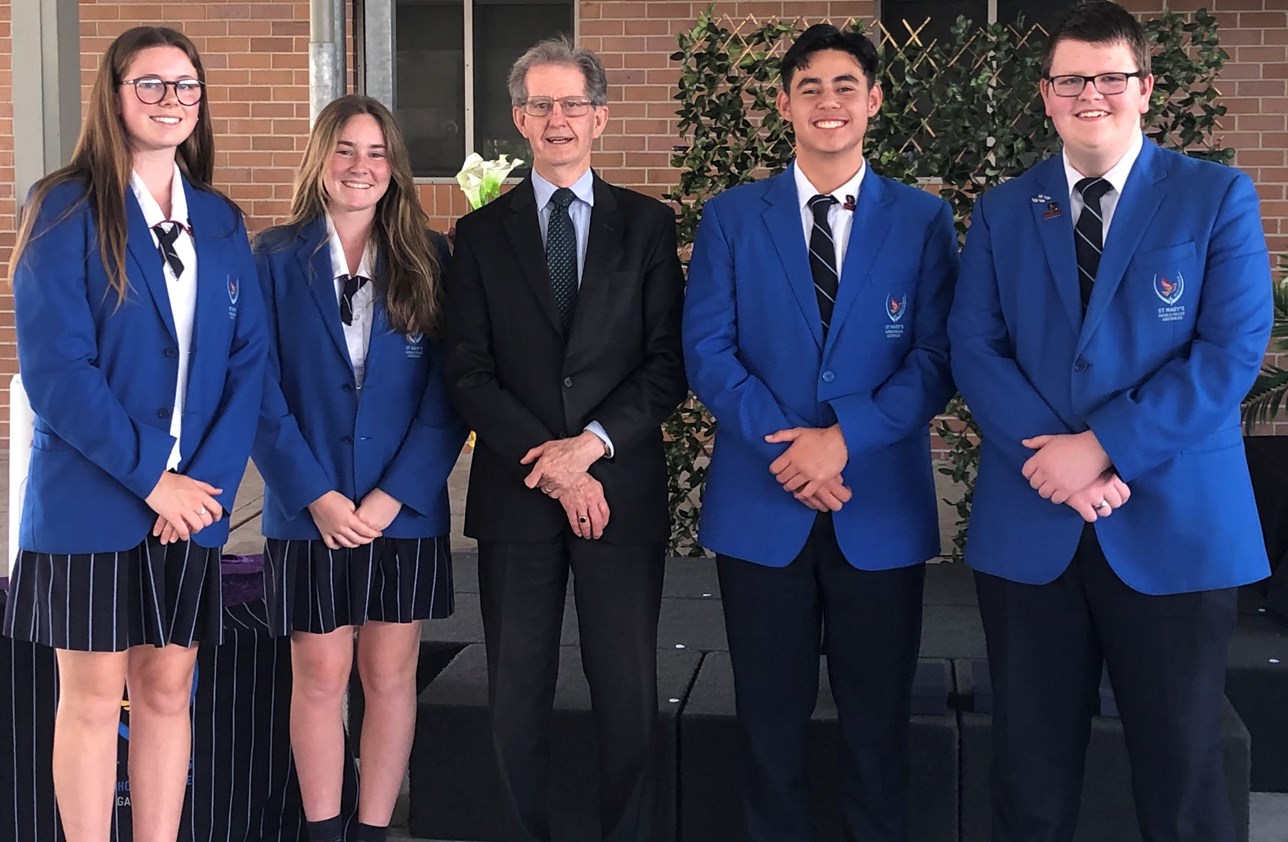 On Wednesday afternoon we celebrated the completion of Year 11 Preliminary Studies with an acknowledgment of student achievements and a Commissioning Ritual for our new leaders. Year 11 were joined by the outgoing Year 12 Leaders, Natalie Harris, McKinlay Geelan and Charlie Thompson, in an induction ceremony where the exchange of light and leadership took place. As our new leadership team made their pledge to be 'Ready to Serve' they also received their badges of leadership - a visible sign of their commitment to serving the community of St Mary's across the coming year.
Following the Commissioning Ritual, students were recognised for their achievements in the Year 11 Preliminary Courses, receiving awards for Academic, Excellence, Academic Growth and Achievement and Diligence. Following these awards, Mr Keating addressed Year 11, acknowledging their resilience and their achievements, particularly during the lockdown period. To close the ceremony the following students received special awards: Baylen Lowe (Sporting Excellence); Jack Griffiths (Citizenship); Patrick Howlett & Molly Freebody (SMCCG All-Rounder Award).
We congratulate all Year 11 students for their resilience throughout this year and for moving forward into their HSC studies in such a settled manner. We acknowledge you as unique individuals, who, when working together, will lead the college forward in 2022. Congratulations to each of you!
Congratulations to our new 2022 College Leaders - Timana Hill, Ava Traynor, Sophie Russell and Jack Griffiths.